The funeral Tuesday for a slain Cleveland, Ohio police officer killed in an off-duty carjacking on New Year's Eve pointed to a disturbing crime trend: carjackings have surged by over 50% in two years in the city.
Highway billboards near Cleveland this week displayed the image of Shane Bartek, a 25-year-old officer who was off-duty when an 18-year-old suspect approached him on Dec. 31 in an apartment building parking lot.
The end-of-year shooting punctuated a pattern seen in Cleveland and other U.S. cities, such as Minneapolis, Chicago and Oakland since the onset of the pandemic and the defund police movement.
MINNEAPOLIS MAYOR ARGUES SCHOOLS MUST STAY OPEN TO COMBAT VIOLENT CRIME, CARJACKING SURGE
Cleveland saw at least 433 carjacking incidents in 2021, representing a 22% spike from the 355 in 2020, according to data recorded by the Cuyahoga County Prosecutor's Office.
The 2021 figure represented a 52% spike above the 285 carjackings in 2019.
Besides the recent death of the officer, Cleveland also saw a 22-year-old college student recently shot in another carjacking in Little Italy, Cuyahoga County Prosecutor Michael O'Malley told Fox News Digital.
"People have to feel safe when they go about their daily routines. There has been an increase in the last several years," O'Malley said. "Carjackings were crimes we rarely saw 10 years ago."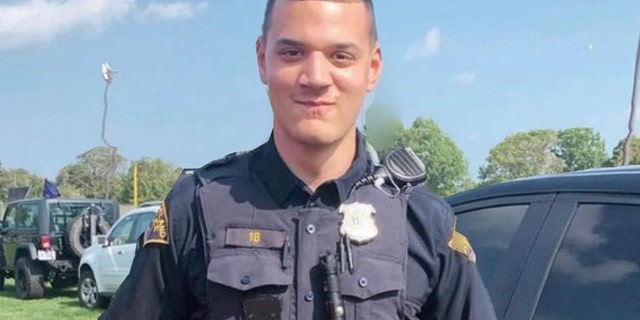 In a nine-day span in Little Italy, there were four carjacking incidents all targeting single female drivers in that neighborhood. O'Malley said the same three teenagers are accused of carrying out three carjackings in a two-hour span last week, as groups of kids more routinely are committing these offenses.
In another high-profile case in Cuyahoga County, there's a 14-year-old girl and a 14-year-old boy who are both suspects in a series of carjackings targeting Uber drivers, O'Malley said.
In the officer's case, Bartek was shot twice during a struggle with Tamara McLoyd, who allegedly was trying to steal his personal vehicle on New Year's Eve. The 18-year-old is charged with aggravated murder.
A judge set bond at $5 million for McLoyd during her first court appearance last week.